FREE Yourself Once and for All From Harmful Subtle Energy Patterns that are Causing Pain and Struggle and Start Experiencing the Abundance and Grace of Your Soul…
Learn to locate and release subtle energy patterns that are holding you back from achieving the health & well-being you want
Remove the obstacles blocking your psychic abilities so your intuition can increase your good luck and success
Reclaim your lifeforce energy and channel it for sharper mental abilities and vitality
Discover how to address disappointments and shift them into empowerment
Access clear inner guidance to turn all your dreams into reality
Go beyond visualization, affirmations, or hypnosis to clear the karmic blueprints driving your life in the limiting directions it has been going
Create a clear intuitive channel to feel deeply connected to spirit for wisdom and inspired guidance
Learn the relationship between clearing and healing, and how to apply healing release techniques
Eliminate insecurity, emotional issues, and damaging mental patterns
Learn to Embody the Wisdom & Inner Peace of Your SOUL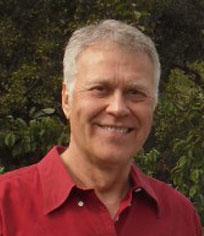 A Note From Jonathan Parker:
"I'm so excited to show you EXACTLY how to free yourself from the harmful energetic patterns that are causing your emotional pain, relationship difficulties, health challenges, and financial lack. It is your birthright to experience vibrant health, loving relationships, financial abundance, and a deep spiritual connection.
This course is titled Energy Self-Mastery for Spiritual Awakening, and I'm going to show you how to reclaim the energetic blueprint of your Soul and start living an inspired life. It may be hard to believe, but you truly can live a life of fulfillment and joy every single day. If you are ready to go to the next level in your spiritual life while creating more love, harmony, health, and prosperity along the way, this training is for you!
I'll show you specifically how to get lasting results
This course is a cumulation of my most effective techniques that I've refined over the last 35 years. To this day, I've helped people in more than 30,000 hours of private counseling sessions, and sold more than 10 million audio programs in 75 different countries. I've had this type of success because my methods work, they have created dramatic transformations for millions of people across the globe and they are going to work for you.
Let me show you exactly how to get the results you are searching for. Let me show you what your life can feel like when you start operating from your Soul–your True Self–instead of your ego. Let me show you the experiences you can have when you are in total harmony with your Soul's energetic blueprint and abundance, joy and love come automatically. You are not alone. We are all proceeding on this path together, and I am here to help you along your way—this is my commitment to you. From the Heart, –Jonathan Parker
PRAISE FOR JONATHAN PARKER
Jonathan's work as a spiritual counselor and his recent book,
The Soul Solution have been recognized by many leaders
in the self-awareness field.
Deep within each individual is a source of wisdom that can help us lead a fulfilled, joyful life.  Jonathan Parker's The Soul Solution is a practical guide to accessing this glorious dimension in our desire to lead a meaningful existence.

Larry Dossey, MD,

author of "Healing Words"
Illumined by direct experience, Jonathan Parker takes us on a deep exploration of the soul, demonstrating a remarkable convergence with the profound spiritual states of consciousness reported across centuries and cultures…

Michael Bernard Beckwith,

author of "Spiritual Liberation"
…All of us need to cultivate our connection with our soul. The Soul Solution offers us a superb path to integrate the wisdom of our soul with our individual life path, allowing stressful issues to be, as Jonathan Parker writes, 'dissolved by the Soul'.

Norman Shealy, M.D., Ph.D.,

Professor of Energy Medicine
The Soul Solution is a beautiful, heartfelt, clear, wonderful guide to resolving our problems and challenges in life. Jonathan Parker shows us that the solution is simple, something everyone can do. I highly recommend this book to everyone on the entire planet.

Marc Allen,

author of "The Greatest Secret of All"
ENERGY SELF MASTERY FOR SPIRITUAL AWAKENING
This Curriculum is Presented in 8 Modules Spread Over 16-Weeks and Includes 54 Powerful Streaming Multimedia Videos with Over 30 Hours of Training and Guidance to Help You!
MODULES IN THIS ONLINE LEARNING PROGRAM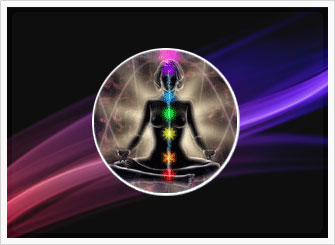 Module 1:  Subtle Energy Discoveries
Find, locate, and release your subtle energy patterns that hold you back from achieving the health & well-being you want
Discover how subtle forces beyond the 5 senses determine your life
Utilize clearing techniques that work on you, on your loved ones, and even on your pets that help resolve emotional and health issues
Clear obstacles to psychic abilities so your intuition can increase your good luck and success
Measure your progress to keep you inspired every day
Determine which clearing technique to use on your blocks
Be centered and strongly grounded for increased mental clarity and focus
Permanently remove causes of negative issues so they never return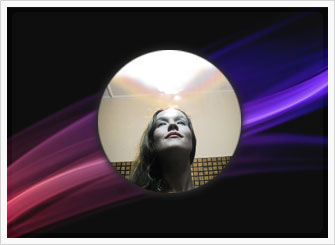 Module 2: Clearing Obstacles
Clear meditation obstacles to attain deep insights and high-consciousness realizations
Reclaim your lifeforce energy and channel it for sharper mental abilities and vitality
Create a clear intuitive and psychic channel to feel deeply connected to spirit for wisdom and inspired guidance
Release the power of perceptions and judgments to free you from limiting beliefs and conclusions
Locate the 11 hidden areas that need to be cleared
Access your Soul–the key to deep healing
Clear doubt thoughts and feelings that have undermined your best efforts and intentions
Discover 8 ways to clear mind chatter and distractions for laser focus and mental clarity.
GUIDED MEDITATION SESSIONS
3rd Eye Opening to receive clear psychic insights.
Being psychic and intuitive really helps you to understand the soul and enables you to attune to high levels of consciousness and hold it. You can then clear blocks, limiting beliefs, and emotional reactions so they can't ever re-emerge and dominate your life.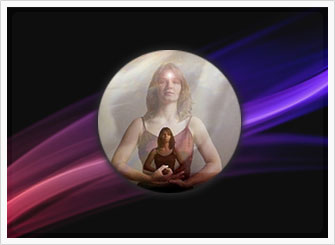 Module 3:  Opening Inner Guidance 
Find, locate, and release your subtle energy patterns that hold you back from achieving the health & well-being you want
Discover how subtle forces beyond the 5 senses determine your life
Utilize clearing techniques that work on you, on your loved ones, and even on your pets that help resolve emotional and health issues
Clear obstacles to psychic abilities so your intuition can increase your good luck and success
Measure your progress to keep you inspired every day
Determine which clearing technique to use on your blocks
Be centered and strongly grounded for increased mental clarity and focus
Permanently remove causes of negative issues so they never return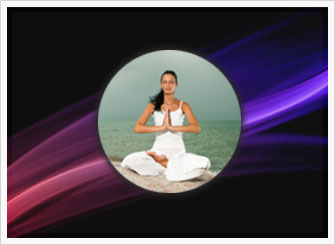 Module 4:  Spiritual Empowerment 
Set up your own daily 12-step spiritual practice
Address disappointments and shift into empowerment
Understand "soul fragmentation" and how to recapture lost energy to increase health, mental clarity, and creative juices
Master the analytical mind and understand the 7 ways it interferes with your life
GUIDED MEDITATION SESSIONS
Clear your over-active mind. You'll discover this main obstacle to spiritual awakening and explore how it has affected your life, as you are guided through a powerful clearing process
Receive clear guidance with a deep inner listening session. Immerse yourself in the timeless dimensions that open you to spiritual awakenings that bring contentment, unconditional love, and deep inner peace each and every day of your life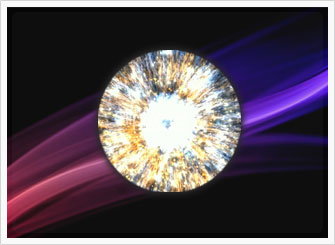 Module 5:  Spiritual Healing 
Interpret and process intuitive impressions, energy programs, blocks, and symbols
Determine the effects the food you eat has on your body. This intuitive process can be done in restaurants or before you buy food at the grocery store
Understand the relationship between clearing and healing, and how to apply healing release techniques to leave behind chaos and suffering and enter states of serenity and grace
Handle distractions, uncomfortable sensations, and falling asleep during meditation
GUIDED MEDITATION SESSIONS
Clear guilt, fear, doubt anger, resentment and health issues
Clearing the Aura Layers 4-7 meditation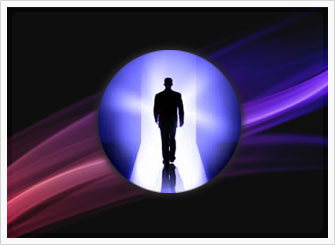 Module 6:  Soul Alignment 
Explore your heart chakra to deepen into the reality of the love and light that fills you in your soul's core
Correctly utilize forgiveness to wash you clean and dissolve the causes of resentment, anger, guilt, and blame
GUIDED MEDITATION SESSIONS
Regression & Return to Source
Explore the forces at play in your life through a past-life regression, and ascend in meditation to merge with your transcendent spiritual Source.  This is one of the favorite sessions that works really well to reveal some amazing insights
Healing Session
This healing process will align you with the deepest aspect of your soul enabling quantum shifts in consciousness. The process works much more rapidly than the space-time processes common to other forms of therapy.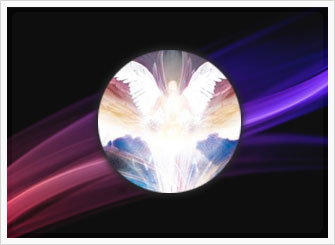 Module 7:  Accelerating Your Spiritual Evolution 
Clear visual attunement to draw out your hidden spiritual gifts in your energy matrix so you can read subtle energy patterns and even read the future to guide your decisions
Move beyond conventional therapy models to remove blocks to healing and clearing
Elevate your consciousness and work with spirit guides
Techniques for enhancing clarity to harness your intuition and clairvoyance
Go beyond visualization, affirmations, or hypnosis to clear the karmic blueprints driving your life in the limiting directions it has been going
GUIDED MEDITATION SESSIONS
Experience an exciting and powerful guided session with angels, masters, spirit guides, and archetypes that will open surprising new doors even for experienced meditators
Dive deeper into the energy layers to reach enlightened states of consciousness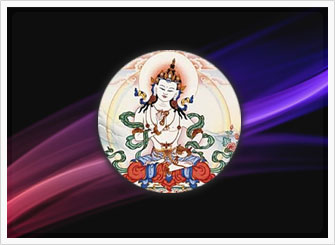 Module 8:  Breakthroughs to Mastery 
Clear energies of people who invade your space to unlock your true spiritual destiny
Understand the reality and illusions of karma and how to clear karma and transform suffering with a very specific technique that normal energy clearing techniques don't come close to addressing
Refine and elevate your inner listening skills to access the portals to spiritual presence and guidance
Stay clear when you are around a lot of negativity and maintain peacefulness and clarity
GUIDED MEDITATION SESSIONS
Move through a Soul clearing process that leads you on the path to deeper awareness beyond pain and suffering
Access the Course However You'd Like
Login to the private member area and dive into the course content on your preferred device.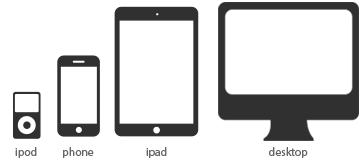 Testimonials from Course Participants
Hi Jonathan. Your classes and breadth of knowledge are amazing. I'm so grateful that I took the "challenge" and registered. I'm fairly new to this type of information and way of thinking/living. When I saw your free webinar describing this course and what you'd be covering I actually wept tears of joy in the knowledge that I'd found the right course and the right teacher. You didn't disappoint.
Tony S. – Bridgewater, VA


Dear Jonathan. I agree with you that it is unbelievably packed full of so much richness of information and experiential aids that we could spend years repeating and integrating what is here for us. Thank you for all your effort and expertise at putting it together and making it available. I especially enjoy the replays because of the way they are divided into more manageable portions of time. I especially like meditations like the one on soul alignment and healing – anything that takes me into the deeper places within and into higher frequencies. Again, thank you and deep love and appreciation to you from my heart.
Lou B. – Bruce, WI


I would like to thank you for a great webinar. I knew that the course would be very good if you conducted it and I am pleased to report that it exceeded all my expectations. Your courses and programs have enriched my life. Now, with your instruction I am developing a relationship with my soul and I like where it is going. May you be blessed just as you are a blessing to the lives of others.
From the heart, David F.


I have found the webinar content and format very helpful. After the first or second session, I found that your technique when trying to fall asleep was amazingly helpful. I have not taken anything for sleep since incorporating that technique and have been sleeping better than ever. I have had trouble falling asleep and turning off the mental chatter since I was a child. That one thing made this webinar worth it to me. I have been working on letting go and life is much easier and more enjoyable. I think this format is very helpful since it can be accessed any time.
Thank you, Emily H. – Naperville, IL


What I would say to people considering the training? It is definitely worth it. There is more valuable and helpful techniques, meditations, and information than I expected. If you are short on time, the replays are available for years. If cost is a concern, there is the 3 month payment option, and think of it as an investment in the most important pursuit of your life: your overall progress and spiritual awakening.
Andy P. – Chicago, IL

The training is really helping me to identify problem areas and to clear past issues as well as day to day upsets. This training has also deepened my understanding of the work I have done in the past. I appreciate the in-depth discussion of the topics. For me, remote learning is an ideal way to be able to take these classes and learn the material. Thank you so much for everything; I look forward to the rest of the journey!
Sincerely, Judi L. – Carlsbad, CA
I am really enjoying the class. There is so much info. I am grateful for that. I have to say I feel more grounded already. I feel that I have more energy as a result of the class work. Thank You, Thank you, Thank you!
Sincerely, Pat M. – Pahoa, HI


I am only on week 3 of your class but I wanted you to know it is amazing. You are doing a fabulous job. So transformational. Sue B. said she has had the best first week of her entire 30 year teaching career due to the clearing techniques she is using.
Rita H. -  Des Moines, IA


I want to thank you from the bottom of my heart for your discussions and explanations of the Ego. I now recognize that the voice in my head that, from childhood, has been telling me I am too stupid, undeserving, untalented, lazy etc etc etc, to accomplish anything, is NOT the voice of God, or any higher power. I can't tell you the impact that realization is having on my life. Your explanation is what solidified my understanding of its origin, original purpose, and most importantly that we have a choice to NOT believe it. In a hundred lifetimes, I couldn't thank you enough for that gift! You have a way of inspiring and empowering me, and this letter is a manifestation of the changes I am going through. Thank you for showing up in my life, exactly when I needed you most!
God bless, Darin F.


In my opinion, Energy Self-Mastery for Spiritual Awakening is for people who have reached the point where they are ready to stop searching for and seeking truth to finding and embodying it. It is all an "inside job." It is also for those who have humility and openness and want to learn how to trust again, and who want to be shown the way to go home and be free. It is for those who have a burning desire to fully and only express their enlightened soul, and are fully committed, determined, and have the strength and maturity to stay the course and practice daily. It is for those who are ready to be amazed at how well the techniques work, and can approach the training playfully rather than being too serious.
Candyce R. –  Hallandale, FL


This class with you that teaches techniques to clear energy blockages to help to grow spiritually. It gives tools to put into daily practice, as well as techniques to go deeper into issues clear them. It helps you to understand what is going on and how the ego tries to distract you from your spiritual path.
Karen H


I find it amazing that there are always new layers and new depths to discover! Your meditation last week was particularly powerful for me, and I find, yet again, how much I still have to learn, and am in awe how far I have come with your guidance… Thank you, thank you, thank you – from the bottom of my heart, Jonathan! So glad I decided to participate…
Avi - Agora, CA
The Energy Self-Mastery program is like having a personal mentor showing you exactly what steps to take and guiding you "by the hand" with exactly what to do, and how to do it, until you succeed!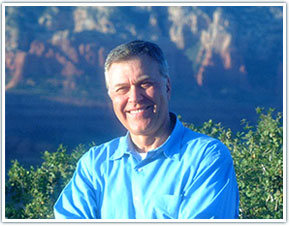 Meet Jonathan Parker, Ph. D.
Dr. Jonathan Parker has been a groundbreaking thought leader for more than 35 years. He is considered one of the country's foremost experts on subtle-energies and the effects on a person's health, relationships, finances, and spirituality. His landmark book, The Soul Solution, has been transformational in the lives of many thousands.
Jonathan has been ahead of his time with many innovative applications of accelerated learning and personal transformation techniques. His wide spectrum of programs tap the deepest reservoir of human capabilities and inspire success in achieving the highest of human potentials. His programs have touched the lives of millions lifting them to achieve personal excellence and financial success, as well as realizing their dreams of vibrant health, winning performances, and reaching the heights of the human spirit!
His work has earned him a high standing with many companies, clinics, schools, universities, prisons, and health professionals who regularly use his programs. Olympic athletes, doctors, judges, and the clergy of many denominations and faiths have also used his programs. To date people in more than 75 countries around the world have benefited from his programs and workshops.
With Energy Self Mastery, you will be rewarded with the same teachings from Jonathan's sought after, sold-out classes and retreats, but at your own pace—anytime and anywhere at your convenience.
WE'VE ADDED SOME GREAT  BONUSES!
We want to make sure there is absolutely nothing stopping you from having complete success with this course! So we've included the best bonuses to help you on your journey.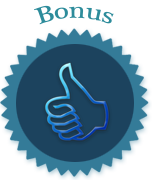 Psychic Mind Power Audio Training Program 
$34.95 Value
Everyone has the ability to be psychically and intuitively sensitive, and this ability is incredibly helpful to you in discovering and clearing your blocks and stuck patterns. The key is learning how to tune into this natural ability, and then continue practicing and developing the skill. The meditative sessions in this program will guide you to do this.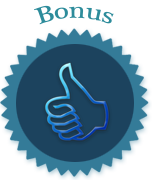 Higher-Self Guidance
$34.95 Value
Your Higher Self is sometimes called your True Self, or Soul, and developing an ability to receive answers and guidance from your Higher Self is one of the most beneficial abilities you could ever have. Now with the 4 guided meditations in this program you can open yourself to loving guidance and discover vital insights and revelations.
30 Day Money Back Guarantee!

Our Guarantee
If for any unlikely reason Energy Self Mastery doesn't live up to your expectations, we'll promptly send you a refund within 30 days of your date of purchase! It is that simple. Just send us an email and we'll return your full payment. You have nothing to lose and everything to gain!
You Can Choose "Bill Me Later" for  No Interest For 6 Months!
If you choose to pay through Paypal's Bill Me Later program, you can utilize a payment plan that works best for your bank account with NO INTEREST for up to 6 months! So you don't need to let money stand in your way. This is the greatest gift you could ever give yourself and I promise it will give back to you for an entire lifetime.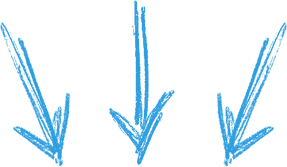 This course is streamed online in a private member's area. Upon purchase you'll be emailed login credentials to access your purchase. This product does not include physical CDs.
You have nothing to lose and everything to gain. Don't wait another minute to live the life of your dreams and experience the most transformative breakthroughs you've dreamed about!